What is the Conference of Colleges?
The Conference is an association for the Oxford Colleges.
The Conference has two main functions. It enables the Colleges, as self-governing and financially independent institutions, to act collectively on issues that matter to them. This may range from sharing information and good practice to acting together to procure expert advice or services.

The Conference also acts as a voice for college interests within the University community. It enables Colleges to debate and act upon the key issues of the day. Shared views and policies are developed, and decisions are made. This enables a collective college perspective to be communicated widely and to influence University decision-making.

Meet the Colleges
Welcome from the Chair of Conference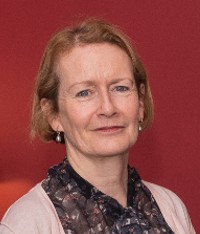 Dame Helen Ghosh
Master, Balliol College
In the twenty-first century, Oxford's greatest strength is still the fact that we are a collegiate university. Our 39 colleges and 4 private permanent halls are vibrant academic centres situated in a world-leading university, which nonetheless provide something unique: a caring and inclusive scholarly community.

Each college and hall has its own individual history and character. Some colleges trace their origins as far back as the 13th Century, while others draw from much more modern foundations. They vary in their architecture, in their traditions, and in the range of subjects they offer. One thing they all share, however, is a common belief in the importance of welcoming all students to Oxford who have passion for their subjects and intellectual curiosity, whatever their background or country of origin, and enabling them to flourish.

To make that happen, we have a responsibility to ensure that the opportunity of an Oxford education is truly open to those who have historically been under-represented here. That means making sure the University which new students find waiting for them is not only a world-leading centre of academic thought and research, but an open and supportive community, too: one that celebrates diversity, promotes resilience and free thinking, and champions the potential of its students.

The Conference of Colleges provides a forum in which to fulfil this and many other shared priorities. We are an association, without any legal status in itself, that provides a valuable means of sharing experience and expertise across our different college communities. As independently governed institutions, Oxford's Colleges and Halls face similar challenges as we engage with our students, with each other and the non-collegiate University, and with the wonderful city and local communities of Oxford, with whom we are so interdependent. We all benefit greatly from these collaborations - more so with each passing year.

By coming together, we are able to share expertise and find joint solutions to the challenges we face for the benefit of all. The coronavirus pandemic has illustrated just how valuable collaboration can be. It will be even more important in the coming years as we work to confront the climate crisis together as a collegiate university.

I hope very much that you find the information on these webpages useful, and that colleagues, students, prospective students and members of the public will find us a gateway both into the colleges and the wider university of Oxford. At a personal level, both I, and my colleagues, are available should you have any issue, concern or suggestion you would like to make to us.
Dame Helen Ghosh
Master of Balliol College, Chair of Conference of Colleges